Snake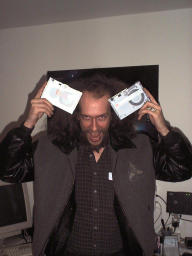 Well, actually the whole Nemesis webserver is my Nemesis homepage, so I don't really know what to put here.
If you like to see some of the other webserver I deal with, have a look at the webserver of the biggest European Klingon fan club of which I am the main webmaster.
Another one of my hobbies is cave exploration. Together with a friend of mine (jackson in Nemesis) I run the webserver of the Speleoclub Frankenjura which is bunch of people doing exploration and research in several areas of caves (mostly in the Alps).
And then there's my own webpage which is not very well been taken care of, I have to admit.